WordPress 6.1
New WordPress Version 6.1 – Misha
Release Date: November 1, 2022
On November 1, 2022, WordPress released WordPress 6.1, named "Misha" in honor of acclaimed jazz ensemblist and composer  Mikhail "Misha" Alperin.
WordPress version 6.1 further refines the site-building experience with a suite of new features geared toward improving the writing and designing experiences with additional enhancements and improvements to the block editor, giving site owners more control and easier customization while offering a more cohesive experience to users, such as the refined ability to select partial paragraphs in a block, settings to keep list view open by default, and a keyboard shortcut to add internal links expanded to all blocks.
For more information on this release, read the WordPress 6.1 announcement.
Here is a video introduction to the new features of WordPress 6.1:
Here are some of the most significant changes to WordPress since the May 2022 release of WordPress 6.0:
New Twenty Twenty-Three Default Theme
The new default WordPress theme, Twenty Twenty-Three, builds on the foundational elements in the 5.9 and 6.0 releases for block themes and style variations and includes 10 different styles.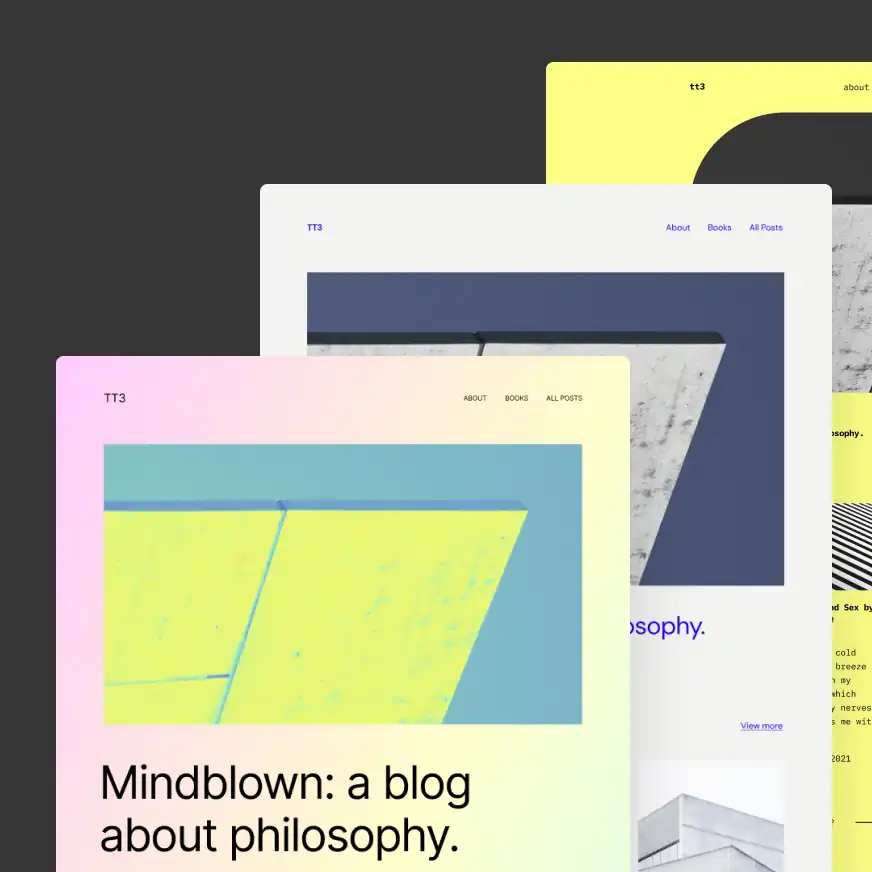 The 2023 theme is also "Accessibility Ready."
Additional Templates
If you're building or editing your website, new templates include a custom template for posts and pages in the Site Editor with search-and-replace tools to speed up the design of template parts.
Improvements To Design Tools
WordPress has upgraded the controls for design elements and blocks making the layout and site-building process more consistent, complete, and intuitive.
Easier To Create And Manage Menus
You can edit an open menu with no searching required, thanks to new fallback options in the navigation block. The block settings also provide controls for choosing and working on menus, and the mobile menu system also gets an upgrade with new features, including different icon options.
Cleaner Layouts
A cleaner, better-organized display lets you easily view and manage important post and page settings like the template picker and scheduler.
One-Click Lock Settings
When locking blocks, a new toggle lets you apply your lock settings to all of the inner blocks in a containing block (e.g. the group, cover, and column blocks).
Improved Block Placeholders
Various blocks have improved placeholders to reflect customization options that will help you when designing your site and its content.
For example, the Image block placeholder displays custom borders and duotone filters even before selecting an image.
Richer Lists And Quotes
The List block and Quote block now support inner blocks. This allows for more flexible and rich compositions like adding headings inside your Quote blocks.
Fluid Typography
Fluid typography gives you more responsive text by letting you define font sizes that adapt for easier reading in any screen size.
Add Starter Patterns To Post Types
When you created a new page in WordPress 6.0, you would see suggested patterns so you did not have to start with a blank page.
In 6.1, you will also see the starter patterns modal when you create a new instance of any post type.
Find Block Themes Faster
The WordPress Themes directory has a filter for block themes, and a pattern preview gives a better sense of what the theme might look like while exploring different themes and patterns.
WordPress 6.1 includes a host of additional improvements for website developers and web designers, including:
Saving WordPress Site Editor settings for each user, making these

consistent across different browsers and devices.

A streamlined style system.
Improved admin and editor accessibility.
A new time-to-read feature showing content authors the approximate time-to-read values for pages, posts, and custom post types.
An empty site tagline by default in new sites that can be modified in General Settings

.

A new modal design with a background blur effect makes it easier to focus on the task at hand.
Updated interface options and features that include

styling elements

like buttons, citations, and links globally.

The ability to override default content dimensions provided by themes in the Styles Sidebar gives site builders better control over full-width content.
New filters for the Query Loop Block.
Filters for all styles.
Spacing presets for faster and more consistent design with preset margin and padding values for multiple blocks

.

Content-only editing settings with

layouts that can be locked within container blocks allow designers to

control the layout and leave writers free to focus on the content.
Videos – What's New In WordPress 6.1
The videos below discuss new features introduced in WordPress version 6.1:
*** Please allow a few seconds for videos to load before playing ***
WP 6.1: Part 1 – Introduction To All Additions & Changes
This video provides an overview of the new changes in WordPress 6.1.
WP 6.1: Part 2 – Borders
This video looks at the updates made to borders that can be used on certain blocks.
WP 6.1: Part 3 – Block Lock
This video looks at the new "block lock" feature for the block editor.
WP 6.1: Part 4 – Document Settings Changes
This video looks at the change in layout to the post and page editor's right sidebar's document settings.
WP 6.1: Part 5 – List Block
This video looks at the improvements made to the List Block.
WP 6.1: Part 6 – Time to Read
This video looks at the newly-added "time to read" feature of the WordPress block editor.
WP 6.1: Part 7 – Navigation Block
This video looks at the much-improved WordPress Navigation block.
WP 6.1: Part 8 – More Template Types
This video looks at the new templates added to the site editor as of version 6.1.
WP 6.1: Part 9 – New 2023 Theme
This video looks at the features of the new WordPress default theme called Twenty Twenty-Three.
WP 6.1: Part 10 – Miscellaneous New Features
This video looks at various additions and changes made to WordPress in version 6.1.
To learn how to build your own WordPress site, see this video course: How To Build A WordPress Site Fast
***