"Finally… A Step-By-Step WordPress User Manual That Covers Everything You Need To Use WordPress Effectively!"
(Over 500+ pages of searchable, printable & detailed WordPress step-by-step documentation covering everything you need to know to use a WordPress website!)
*** If you can't see the image above, please refresh this page ***
*** PLEASE NOTE: THIS SPECIAL LAUNCH OFFER IS ONLY FOR A LIMITED TIME! *** 
Attention: Marketers, WordPress Users & WordPress Service Providers …
Welcome to WPTrainingManual.com!
My name is Martin Aranovitch and I have been educating, teaching, and training businesses to use WordPress almost since the beginning of WordPress itself.
During this time, I have developed various training methods and products for teaching WordPress to 'non-techie' businesses and website users.
Learning WordPress presents many challenges for both WordPress users and WordPress service providers who have to train clients to use WordPress.
After years spent working, developing, testing, and documenting different WordPress learning and training methods, I am please to announce the most complete, practical, and cost-effective way to help businesses and non-technical users learn how to use their WordPress sites effectively.
Introducing …
OPTION 1 – "The Complete Step-By-Step WordPress User Manual"
(The Complete Step-By-Step WordPress User Manual)
The Complete Step-By-Step WordPress User Manual is unlike any WordPress 'How-To' guide or training resource available. It has been written specifically to empower businesses and non-technical users to take control of their website and get better results online.
The Complete Step-By-Step WordPress User Manual is a comprehensive and fully documented 500+ page downloadable manual that includes hundreds of detailed step-by-step searchable and printable checklists, cheatsheets, tables and flowcharts on how to use a WordPress site effectively.
The manual is divided into sections that flow in logical and sequential order, taking users step-by-step through everything they need to know to use their WordPress site. Each chapter also includes a 'resources' section containing links to detailed written and video tutorials if users need additional help or information about any of the features or topics covered in that section.
Note: Resources included in the manual link to training websites that we manage, allowing us to keep the information regularly up-to-date.
If your business uses WordPress, the first step to getting better results online is learning how to use your WordPress site effectively!
Use This Manual To:
Learn how to use your WordPress website.
Train your staff members and colleagues how to use WordPress more effectively.
Take control of your web presence (if managing your own website).
Understand digital processes (if outsourcing the management of your website).
If You Provide WordPress Services, Internet Marketing, etc …
"OPTION 2 – Rebrandable WordPress User Manual"
In addition to 'The Complete Step-By-Step WordPress User Manual, we also have a Rebrandable Version of the manual that service providers can use to deliver comprehensive WordPress training to clients, customers, or subscribers, personalized with company name and website address and the client's business name.
| Rebrand The WordPress User Manual | Add Your Details To All Manual Pages |
| --- | --- |
| | |
| Sample WordPress User Manual (home page) | Sample WordPress User Manual page |
An additional feature of the rebrandable manual allows you to add your affiliate ID to all links in the 'Resources' sections of the manual referencing video courses …
(All links to video courses in the manual include your WPMasterclasses.com affiliate ID)
Clicking on the video links in the manual takes users to the video course information page and places a cookie on their web browser with your affiliate ID. If users purchase any video courses on the site up to a year after clicking on the link in the manual, you will be credited for the sale. (Note: if users purchase the 'All Access Pass' membership you will earn recurring comissions for as long as users remain subscribed).
Train Your Clients More Easily …
Some of the benefits of using the WordPress User Manual to train your clients include:
100% Done For You – Over 6 years of work have gone into creating the content in this manual. Every feature, option, and setting your clients need to know to use their WordPress site effectively is laid out in step-by-step logical sequence over 500+ pages. We've just saved you years of work!
Completely Documented – We guarantee you will not find a more comprehensive or better organized step-by-step WordPress training resource with this level of information and attention to detail.
We Keep The Documentation Up-To-Date – We use a document management system to keep all content up-to-date in the manual's documentation on a regular basis. We take care of the training documentation so you can focus on growing your business.
Leverage Your Time – Train your clients to consult the manual first when they have questions and empower them to find the answers themselves. When a client calls you with a question about WordPress, ask them to bring up the manual on their screen, then point them to the relevant section (tip: use the clickable table of contents). You can then go over every step of the process with them without leaving your desk. If your clients need additional information, simply ask them to click on the links to the detailed screenshot or video tutorials in the 'resources' section.
Downloadable & Printable Sections – Customers can download sections of the manual (e.g. Keyboard Shortcuts) and keep these in a binder for handy reference. (Printed documentation also carries your branding).
If you provide WordPress-related services, save time training clients to use their WordPress site using The Rebrandable WordPress User Manual!
Use The Rebrandable Manual To Grow Your Business:
Brand Your Services – Provide your clients, customers, and subscribers with a comprehensive, personalized and branded WordPress User Manual. Every copy you distribute will have your company name and website address on every page!
Drive Up Your Profits – Include the training manual in your existing offers to add value to your services and raise the price, create an upgrade package and upsell customers. Divide the cost of the manual (peanuts) by the amount of rebrandable copies you can make (unlimited) multiplied by the number of branded copies you can distribute (unlimited) and this will surely be the most significant investment you will make into growing your bottom line.
Drive Up Your Profits Even Further – Offer the manual as a bonus for subscribing to your list, include it as a buyer bonus when selling or flipping websites, package it with premium WordPress plugins, themes, web hosting services, affiliate bonuses, etc. Additionally, add your affiliate ID to the manual and earn additional revenue when users purchase access to video courses from the resources links.
Gain A Competitive Advantage – Compare what you are using to train your customers right now with what your competitors are using to train theircustomers. Now, replace your training documentation with our WordPress User Manual and compare again. Unless your competitors have beat you to the punch and are using our WordPress User Manual to train their customers, there is simply no comparison. No other training resource compares to our WordPress User Manual. Offer the manual as an incentive for buyers to choose your services over those of your competitors and get ahead of your competition.
In Summary …
The Complete Step-By-Step WordPress User Manual / Rebrandable WordPress User Manual:
500+ pages of searchable and printable WordPress user documentation.
Provides quick access to comprehensive, detailed, and up-to-date information.
Teaches non-techies how to use a WordPress website effectively with no coding skills required.
Provides links to detailed screenshot and video tutorials for additional help or information.
Your Options
Choose from the options below:
Option 1 – Buy The Complete Step-By-Step WordPress User Manual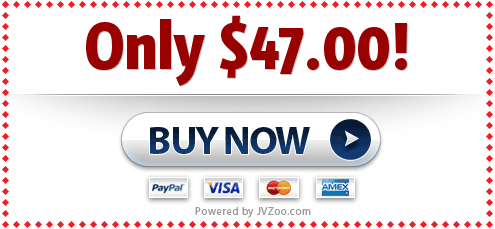 WPTrainingManual.com's logo displays on all pages.
Contains details and information about the author.
Includes a generous discount coupon for joining WPMasterclasses.com Video Courses 'All Access Pass' Membership.
Manual cannot be rebranded.
We keep manual content regularly updated.
One-Time Purchase Fee.
Option 2 – Buy The Rebrandable Version Of The WordPress User Manual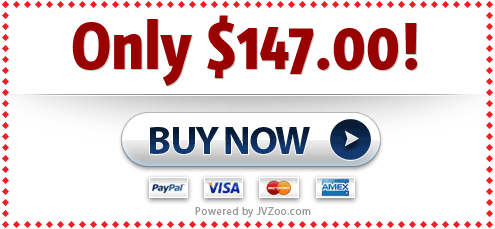 Can rebrand with your business name, website address, client name don't use it to create a generic branded copy), and your video course affiliate ID.
Unlimited rebrands, distribute unlimited copies.
Can earn affiliate referral commissions from video course site (over 50 video courses and 1,500+ video tutorials).
Does not include WPTrainingManual.com logo or author details.
We keep manual content regularly updated.
Annual Fee. Cancel anytime (and keep all rebranded copies you have created).